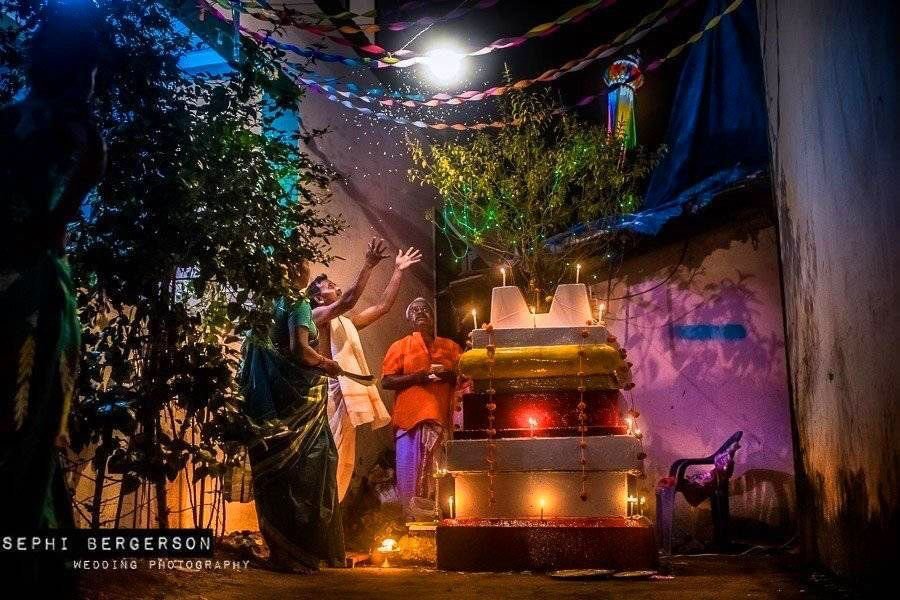 Some Indian wedding traditions can be very strange to an outsider. I have been here for a while and have experienced some of them but there is always a new experience. I have heard of the marriage of the Tulsi plant in Goa but this is the first time I actually made the time to search for one and go shoot it.
Tulsi Vivah is the ceremonial marriage of the Tulsi plant (holy basil) to the Hindu god Vishnu or his Avatar Krishna. The Tulsi wedding signifies the end of the monsoon and the beginning of the Hindu wedding season. It is traditionally celebrated sometime in October or November, any time between the 11th lunar day and the full moon of the Hindu month of Kartik. The festival is especially celebrated in Goa where many households keep their own temple of Tulsi.
The pundits are busy on this day and run from one home to the other to perform the wedding. At the house I went to he was supposed to arrive at 6:30pm. Then 8pm. I arrived on time (of course) as if  I know nothing about Indian time. He was late of course. Two and a half hours late!
According to Hindu mythology the origin of the festival begins with a woman, of course. Her name was Vrinda and she was married to a demon king named Jalandhar. Vrinda worshiped Lord Vishnu and prayed for her husband to be invincible. No God was able to defeat Jalandhar because of Vrinda. However, Vishnu disguised himself as Jalandhar and violated Vrinda. Her chastity destroyed, Jalandhar was killed by Shiva. When Vrinda came to know about the truth, she cursed Lord Vishnu and turned him into a black stone (Saaligram) and burnt herself on her husband's funeral. Lord Vishnu then transferred her soul in Tulsi plant and as a blessing married her in next birth as Saaligram. Makes sense I guess 🙂