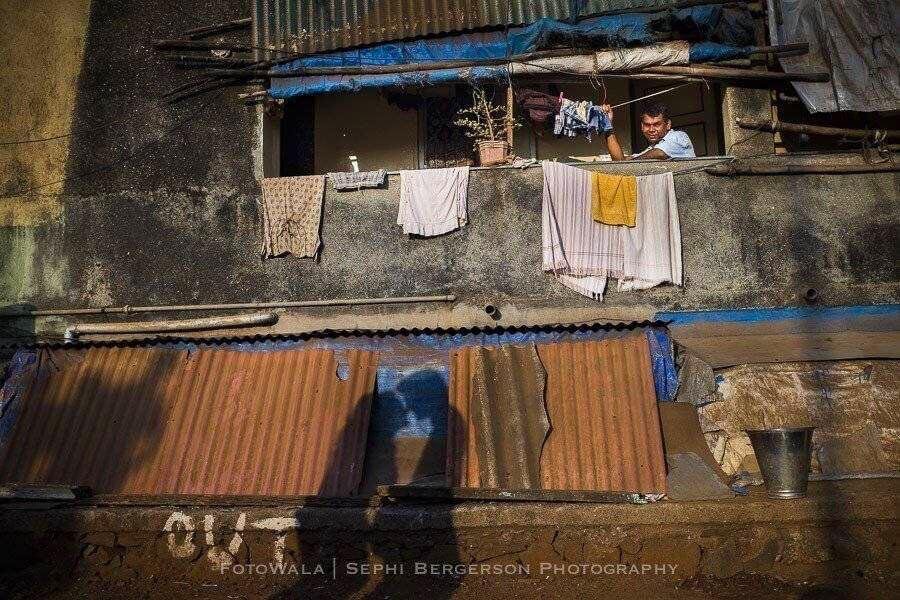 The wedding photography workshop is now over. I have just got back home after an amazing week in Mumbai with some fantastic people, and WOW that was intense! It is only about twice a year that we manage to put together a workshop and believe me, it is not an easy thing to do. We try to do it at a different city every time and have already had workshops in Bangalore, Goa and Jaipur. I think it is safe to say that this four day workshop in Mumbai, held at the stylish Ministry of New in Parel was our most intensive one till date. Don't get me wrong, intense, but lots of fun. See for example my Über favourite spot in the room :-)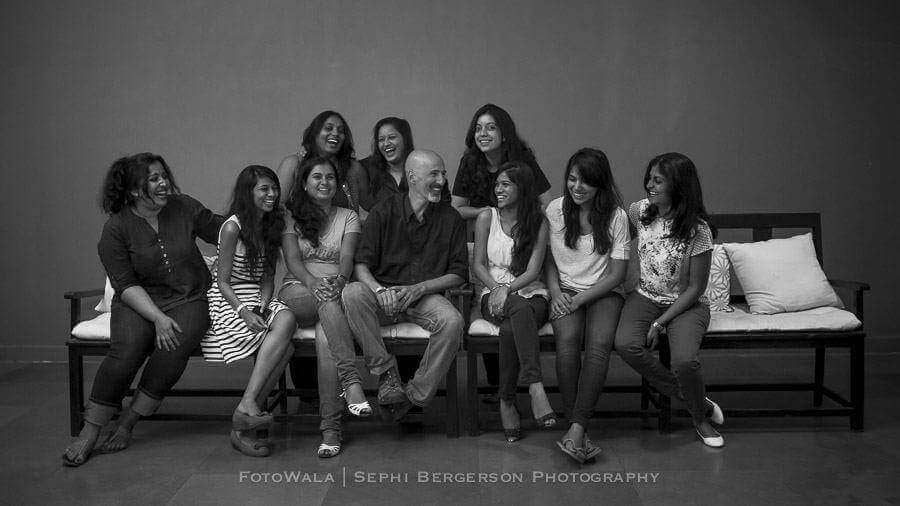 Wedding Photography Workshop in Mumbai
We have always limited the workshops to a three-day session but started feeling that this time frame might be a bit too short so we decided to try it a bit bigger. A four-day workshop with three photography leaders and not only two as in the past was the next step. Having three photographers would enable the participants to watch how different people work and understand that there is not only one way to shoot. That photography is a very personal medium and one should search for his or her own voice instead of trying to imitate someone else's style. Andrew Adams and Christophe Viseux who came to India especially for the workshop added a wonderful perspective and lots of insight. It was an absolute treat to have them there.
During the four day workshop all the participants had a chance to go out shooting with all the three leaders to three different shooting locations in Mumbai. It was later great to compare the work we shot and see how different each of us interpreted the locations to create completely different images. Both Andrew and Christophe have also blogged their own experience of the workshop and I recommend that you check out their posts as well.
Here is the post on Christophe Viseux's website: [Wedding Photo Workshop] Mumbai 2014 And the post on Andrew Adam's website: Mumbai Wedding Photography Workshop
We did manage a somewhat proper group shot as well.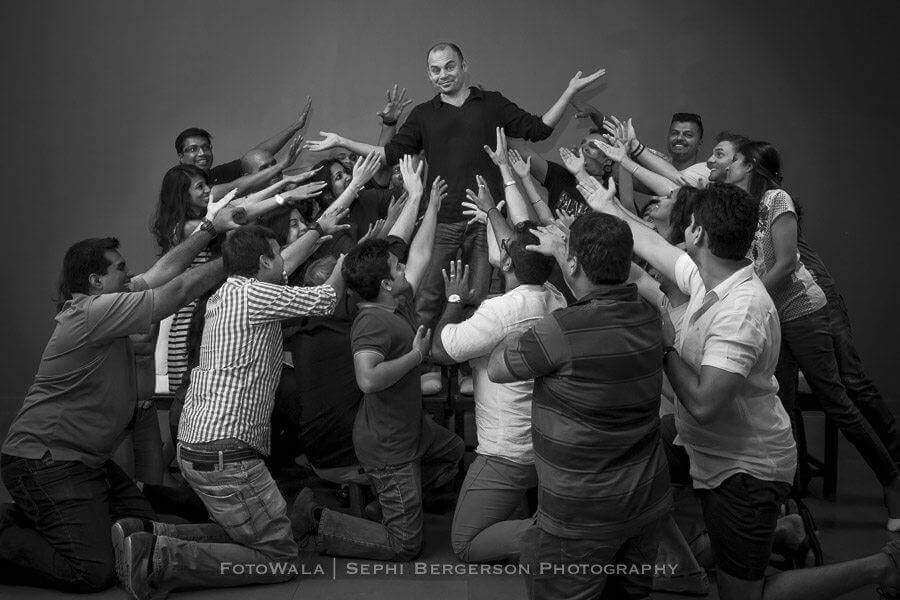 Andrew being worshipped.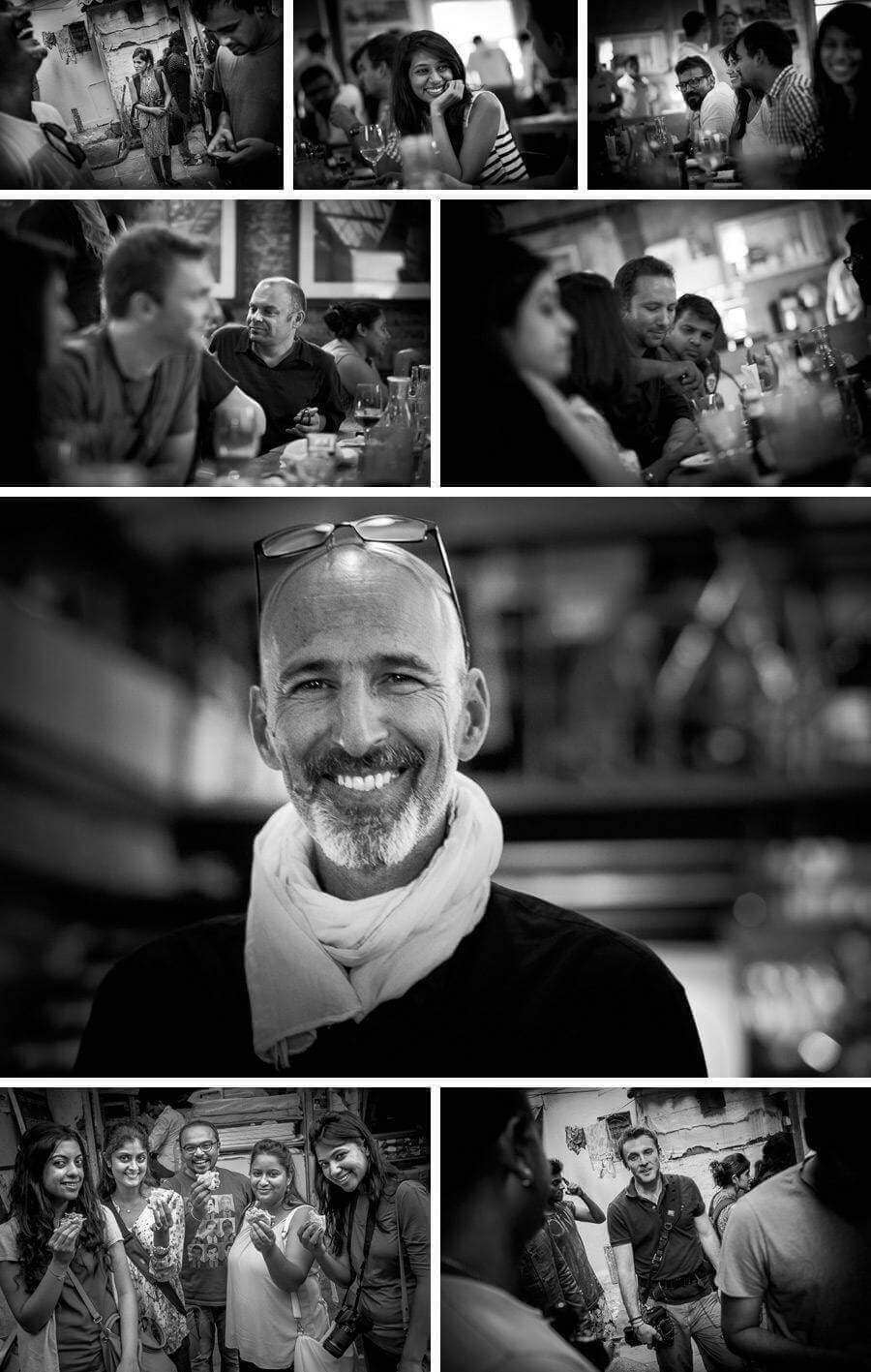 A special thank you is due to Fujifilm India who gave us cameras and lenses to use during the three day shooting. All of the images seen above, except the group shots, are shot exclusively on Fuji cameras. For those of you who are interested in the technical part; X100s camera and XE-2 body with 35/1.4 and 56/1.2 lenses.
I'm really not sure when the next workshop will be but I sure do hope to see you there. If you wish to be added to our workshop mailing list please drop us a message on the facebook page or just mail us to info[at]sephi.com
See you soon . . .