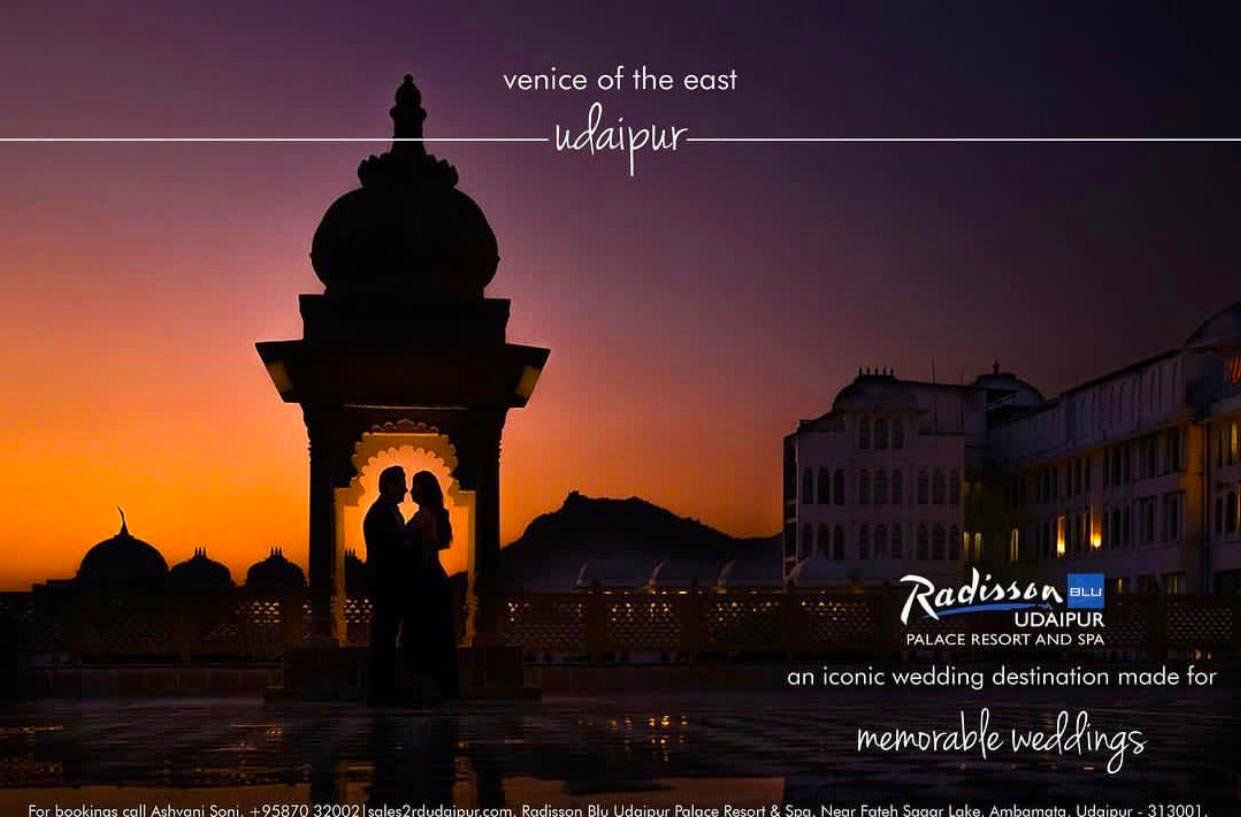 Here is how the Radisson Blu hotel in Udaipur misappropriate my copyrighted images, used them without permission, credit, or pay, and ignores all legal notices.
Radisson Blu Udaipur is a five star property that often hosts lavish wedding parties. The hotel, like many in India and especially in Rajasthan, makes a large part of its income from these weddings as it involves large group bookings, and use of the hotel facilities. It is therefore an obvious marketing channel for the management that wishes to capture this target audience and convince them to book a wedding at this hotel.
All this is legitimate and expected. What was unexpected, and especially amazing coming from such an international brand, was finding out that the images used to promote the hotel as a wedding destination in Udaipur were actually misappropriated and used without permission.